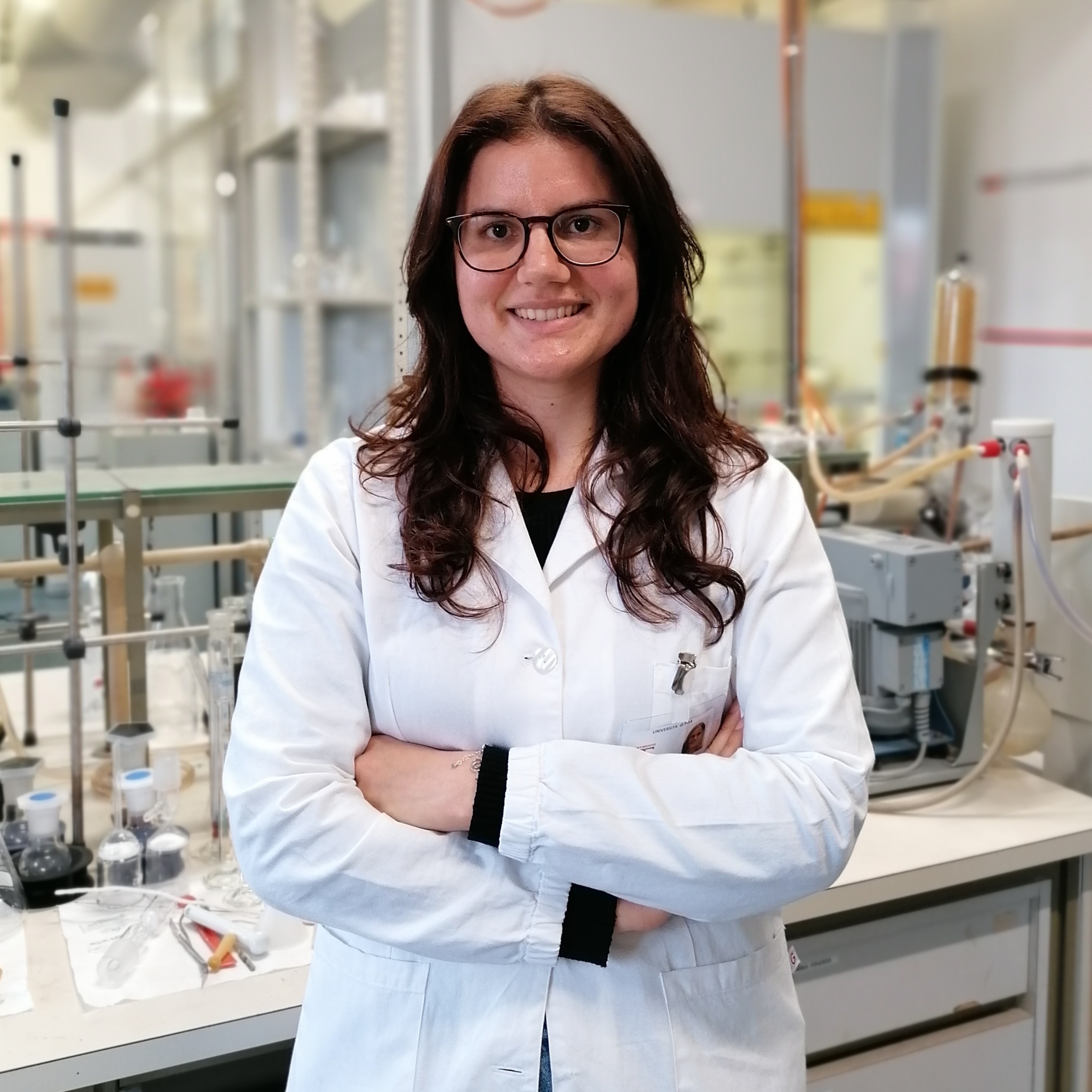 Raffaella De Luca
PhD student
---
She obtained her master degree in "Chemistry and Pharmaceutical Technologies" in April 2021 at the University of Pisa. During her degree she worked on the synthesis and characterization of a set of novel small molecules potentially active as inhibitors of Carbonic Anhydrase.
In November 2021 she won a PhD Scholarship in "Science of Drugs and Bioactive Substances" at University of Pisa, financed by PON, a national program which aims to develop new green methods for a more sustainable industry.
The purposes of her project are the use of Natural Deep Eutectic Solvents (NADES) and Biocompatible Ionic Liquids (Bio-ILs) for a full valorization of biomass, and also the evaluation of human toxicity and the enviromental impact of these two classes of solvents.